"Snap" services are simple, flexible, innovative tools
that provide information on the agrometeorological conditions of a certain area, the potential development of the main fungal diseases and the protection dynamics of a phytosanitary treatment.
With an access key, you can use your smartphone to look up real-time information on:

1
The meteorological situation
the past seven days and seven-day forecast

2
The synthetic indices
of disease risk

3
The protection dynamics
of a registered phytosanitary treatment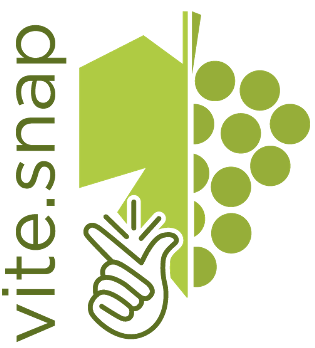 Hort@ has now developed the vite.snap service
only to defend the vineyard if necessary, according to IPM principles
to save on phytosanitary protection costs (economic sustainability)
to reduce exposure to chemical products (social sustainability)
to reduce negative environmental impacts (environmental sustainability)
to increase professionalism and the ability to make independent choices
to develop an identity as an aware and responsible producer
Access toolbar
From this menu you can choose one of the main functions:

weather conditions;
risk indices;
protection dynamics.
Protection dynamics
You can choose a phytosanitary product by drawing on a database which includes products authorised in viticulture. Then insert a date and time for the intervention (real or simulated) and view the period during which the treatment will most likely keep vegetation in the vineyard protected, in relation to the characteristics of the product used, the weather conditions and vegetation growth.
Risk indices
vite.snap provides an immediate and easy-to-understand picture of the risk level of the main plant diseases. The system contextualises development models of pathogens (borrowed from the vite.net decision support system) based on the environmental conditions and the phenological phase of the vineyard. In this way, vite.snap provides valuable support for making informed decisions.
Weather conditions
You can look up data and up-to-date weather forecasts every hour.