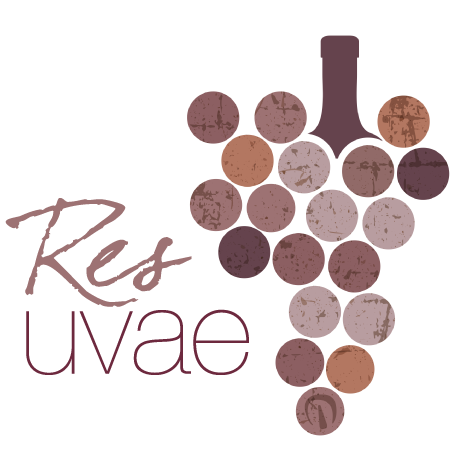 The Res Uvae experimental-demonstration farm lies at the heart of Val d'Arda, not far from the medieval town of Castell'Arquato
The vineyards stretch over a surface area of about 16 hectares and are planted with the main local varieties: Barbera, Bonarda, Malvasia and Ortrugo, plus international ones such as Cabernet Sauvignon and Merlot.
Res Uvae is a viticultural extension centre: its mission is to transfer new knowledge and technological innovation from scientific research by involving farmers and technicians with a hands-on and experiential approach.
In more detail at Res Uvae:
research and experiments are carried out in collaboration with universities and suppliers of technical means, also through the setting up of pilot sites;
events, dissemination and demonstration activities are organized to illustrate the processes and advantages deriving from the use of means, methods and techniques for sustainable viticulture;
practical and applicative activities on practices, methods and technologies for sustainable viticulture are organized for vinegrowers, technical experts and consultants;
supplementary educational activities are hosted, as well as university dissertations, internships and work experience as part of studies at Università Cattolica;
company meetings, as well as other events accompanied by tastings of local products, are organized in the multi-purpose hall.
Res Uvae has all the necessary facilities for conducting experimental and demonstration trials according to the most rigorous scientific approaches.
It is also possible to carry out microvinification of grapes from the various experiments.
---
In addition to classic surveys on grape health, quantity and quality, collaboration with Università Cattolica enables us to conduct very precise surveys on specific aspects, for instance the physical mode of action of phytosanitary products, the level of pathogen resistance to fungicides, residual aspects of phytosanitary products and the calculation of environmental and economic impact indicators (yousustain.net)
Thanks to connections with CERZOO, it is also possible to conduct trials as a test facility. The activities consider all aspects of viticultural techniques, from defence to water and mineral nutrition, soil management, mechanization and the most innovative precision viticulture techniques. The results obtained are used, among other things, to improve the working of the vite.net web platform.This increases visibility and the practical consequences of the results obtained.
PILOT SITES
Some pilot sites have been set up at Res Uvae, which enable us to test technological innovations on a large scale and in the medium term
---
GRAPE HI-TECH
The aim of "Grape HI-Tech project: the plant on the screen" is to demonstrate how the vineyard can be remotely monitored in real time to improve management.
The project entails:
installing a complete sensor platform for the air – soil – plant compartments;
integrating data relative to the sensor platform with Hort@'s scouting-pad;
integrating all data gathered in the vite.net DSS and using them as a mathematical model input for decision-making;
using the Grape HI-Tech platform as a case study for students of the "Viticulture and Enology: innovation meets tradition" International Master's degree course.
FERTIGATION
---
The fertigation plant was created as part of an experiment (between Hort@,Università Cattolica del Sacro Cuore, Haifa e Terrepadane which aims to define calibrated mineral nutrition plans according to the winemaking objective of grapes under production, in this case Croatina and Barbera destined to become sparkling Gutturnio wine.
---
Fertigation is based on the supply of the right dose of nutrients and their specific targeted balance for the phenological stage.
In the absence of rainfall or when you wish to further sustain vegetation, quantities of water are supplied together with fertilizer in order to maintain the right level of moisture in the soil; on the contrary, with already sufficiently wet soil, a minimum amount of water is used to carry water-soluble fertilizers (2-3mm), so as not to alter the soil water status (microirrigation technique) but to supply the necessary nutrients. Compared to traditional granular fertilizers, water-soluble fertilizers for fertigation are more efficient due to their purity and total assimilability, therefore dosages can be reduced in a context of sustainable viticulture.
This project was set up with the common aims of reducing the release of pollutants into the soil and water, to modulate supply according to meteorological conditions and, therefore, to allow adjustments according to weather changes. Moreover, a balanced development of the vegetation guided dynamically during the season on the basis of "what is necessary, when necessary", enables better management of pesticide treatments and better and more efficient control of adversities.
SUSTAINABLE USE OF PHYTOSANITARY PRODUCTS
In pursuing objectives of innovation, sustainability and respect for the surrounding environment, a demonstration area has been set up at Res Uvae, with different Biobed plants where equipment used in the field during treatments can be rinsed, thus preventing the dispersal of waste liquids into the environment.
Click on the different BIOBEDs to access the technical data sheets
---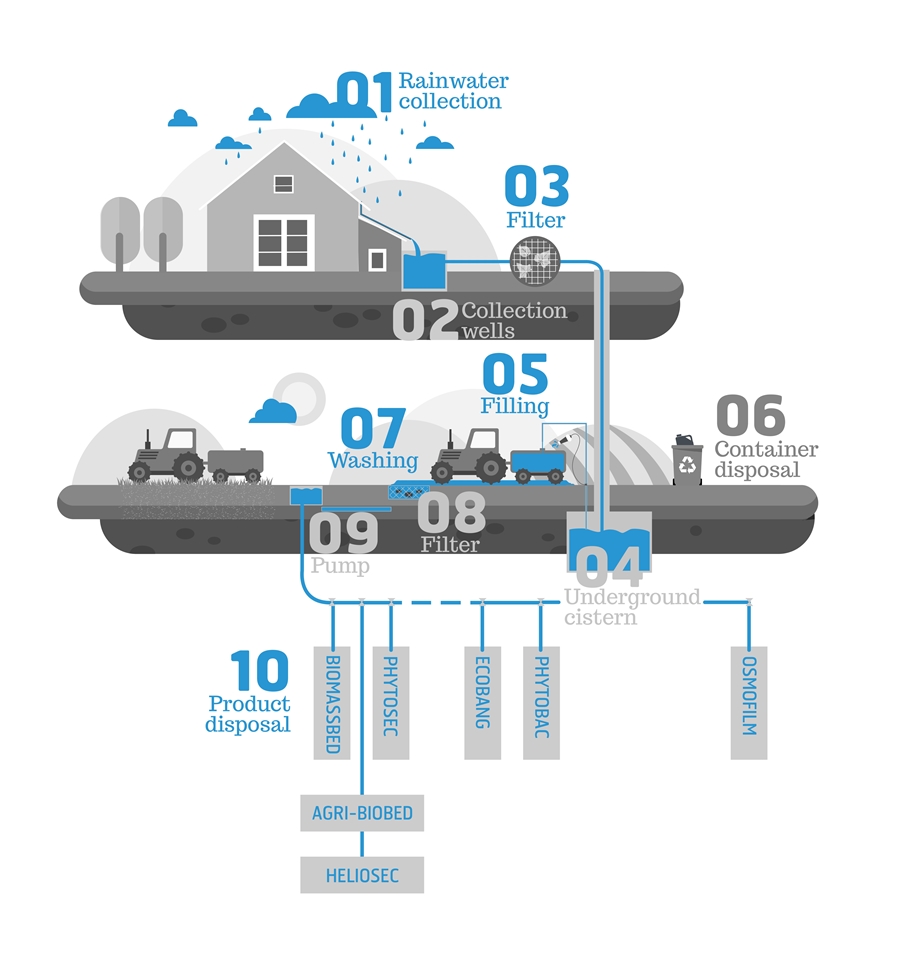 BIOMASSBED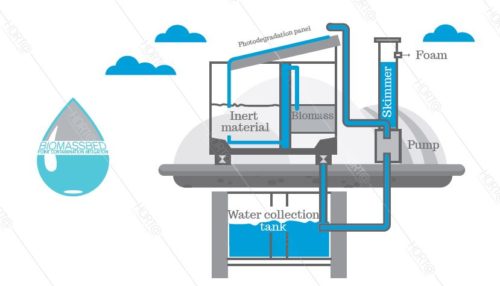 Principle
The plant treats washing water from distribution equipment and exploits the principle of the purification of beds of biological contamination (Biomassbed).
Advantages
Limited costs; easy to construct all over Europe; higher disposable volume. Biomassbed has been designed by Aeifora and Università Cattolica del Sacro Cuore. The plants were constructed by Acqua&Co.
PHYTOSEC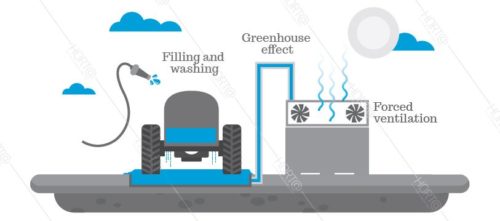 Principle
Evaporation/drying procedure for a "greenhouse effect", accelerated via forced ventilation and with treatment of volatile compounds.
Advantages
No need for any pretreatment; ensures double-wall retention; facilitates the removal of dry residue at the end of the drying process; easy to install; maximum purification efficiency also for the "volatile" part of the waste that is treated via adsorption on a special activated carbon filter.
PHYTOSEC is an Axe-Environnement product.
ECOBANG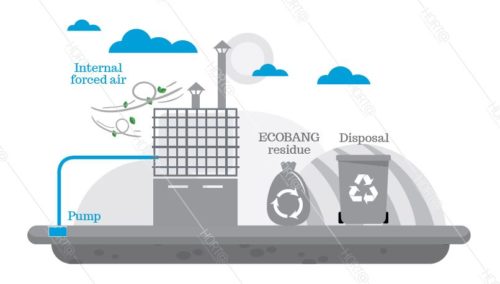 Principle
Forced ventilation at room temperature, which accelerates evapotranspiration inside the tank.
Advantages
Economical, simple, flexible and efficient.
ECOBANG is an Vento-Sol product.
PHYTOBAC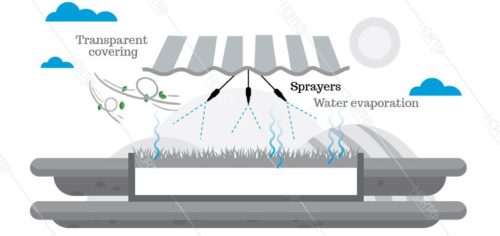 Principle
Phytobac is a safe, closed and isolated system which uses microorganisms naturally present in the soil to enable biodegradation of excess phytosanitary products/agrochemicals and/or present in waste water from washing agricultural equipment and from excess volumes of plant protection mixtures not distributed in the field.
Advantages
Minimal ordinary maintenance; adjustable biobed, patented technology; monitoring and safety systems, closed and isolated environmental systems; no water control because it is disposed of through evaporation; no annual disposal of special waste.
PHYTOBAC is a Mybatec product.
OSMOFILM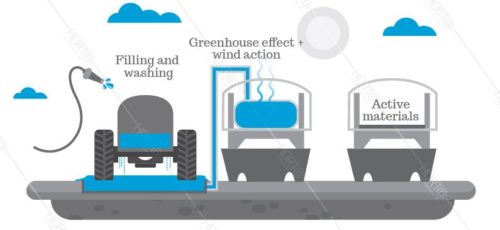 Principle
Evaporation/drying procedure by "osmosis" through a semipermeable membrane.
Advantages
The solution is very practical inasmuch as the residues at the end of the treatment are ready to be delivered to specialised companies inside special bags; there is no energy consumption; the solution is flexible and can adapt to the individual needs of the farm.
OSMOFILM is an Axe-Environnement product.
AGRI-BIOBED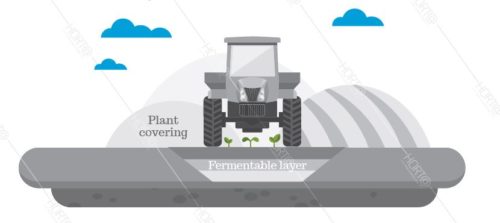 Principle
An entirely biological filtration system which exploits the unique ability of plants and soil microorganisms to naturally degrade the phytosanitary active principles present in waste water at the end of treatments.
Advantages
Simple and quick to create, no need for electrical or plumbing connections, no mechanical components; limited maintenance over time; no landscape impact; personalization according to the farm's characteristics.
AGRI-BIOBED is a Bio Soil Expert product.
HELIOSEC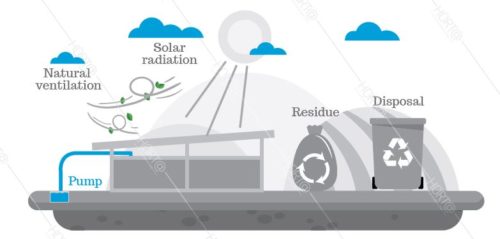 Principle
Naturaò drying of waste water from treatments and washing equipment through a combined effect of sunlight and wind.
Advantages
Waste water management from all types of phytosanitary treatments (including copper-based ones), the possibility to manage large volumes of solution, simple to use and maintain, uses renewable energy.
HELIOSEC is provided by Syngenta Italia.
QUALITY OF DRAINAGE WATER
A subsurface drainage plant has been installed at the fertigation pilot site, as part of the European LIFE project called SOIL4WINE, to enable the removal of excess water in depth.
A tubular drainage system has been installed, laying 90mm-diameter perforated pipes (the "drains") at a depth of 70 cm, at the centre of the inter-row space. The drains are made of a porous plastic material with a filter coating to prevent the soil from obstructing the holes, which would reduce drainage efficiency. The drains were installed with enough incline to guarantee the outflow of water towards the collector duct, at the head of the vineyard. The distance between the drains has been calculated in relation to soil porosity and so as to obtain a sufficient number of drains to guarantee a statistically significant comparison between different agronomic vineyard management practices. Downhill from the drainage pipes, a drainage water collection system has been installed to measure both the quantity and quality of the drained water. In this way it is possible to study the effect of soil management (for example, grassing over or tillage), the type of fertilization (fertigation, classic mineral or organic) or phytosanitary management of the vineyard on the extent of erosion, loss of organic matter and nutrients, as well as the presence of residues from phytosanitary products and other pollutants (for example, nitrites) in the drainage water. These are important aspects for assessing vineyard management techniques not just from the point of view of grape production and quality, but with a comprehensive approach that also considers the environmental sustainability of the production processes.
iMETOS iSCOUT® TRAP
The iMETOS iSCOUT® emote insect monitoring system, equipped with a completely autonomous system for filming and transmitting images, thanks to a solar-panel charged battery. High-resolution images of the captures are sent to the FieldClimate platform and re-elaborated for the capture count.
---
THE WINES
The wines produced at Res Uvae are characterized by three different territories: the red soils of Castell'Arquato produce red wines with great body and excellent ageing potential; the calcareous-sandstone soils of Val Chiavenna make for elegant white wines marked by great balance; the clay soils of Travazzano offer up soft and long-lived wines with very complex aromas. These vineyards produce wines for Res Uvae and La Ciocca farm.
---